December 1, 2015
Motorsport medicine is a lot of fun. There are fast cars, (mostly) good drivers and you get to work with a small group of similarly aligned individuals in a fairly challenging environment. Often it's the social aspect and the things that you learn along the way that keeps you coming back.


And medical conferences play on that socialising/networking/learing framework. So thankfully there are a handful of motorsport medicine conferences at various times of the year. Last year I went to my second FIA Medicine in Motorsport Summit and at the begining of this year I was at Trauma and Extrication Management (TEM2015) meeting at Mondello Park in Ireland.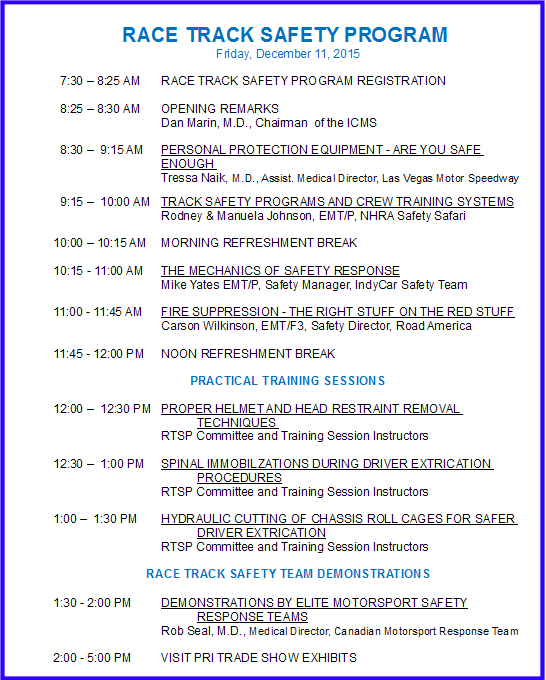 In a bit over a week, the
International Council for Motorsport Science
are hosting their annual medical conference in partnership with the
Performance Racing Industries trade show
(PRI2015). It's a North American conference I've heard a lot about but I can't go this year. So I tracked down the conveynor,
Dr Dan Marin
, and recorded a podcast, asking him about the work of the ICMS and the medical program at the PRI2015 event, which includes a practical day out on the Indianapolis race track (
I'm a little bit jealous
). You can listen to the podcast here:
Feel free to leave comments or questions below.
Posted by Matthew Mac Partlin. Posted In : Interviews