Rollcage Medic is a site for doctors, nurses, paramedics and other rescue professionals who provide services for motor sport events. Its aims are to promote networking, share experience and enhance the practice of medicine and rescue at motorsport events.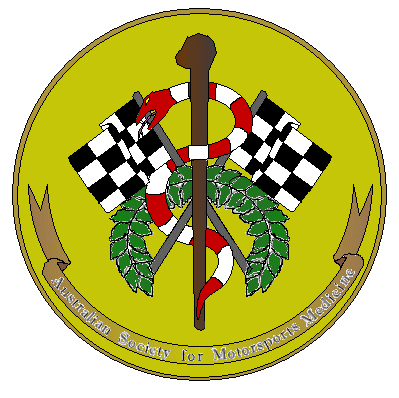 17/07/2015: SMACC 2015, held in Chicago, was great. Find out more here: SMACC 2015 - Chicago

-

06/07/2015: Dr John Hinds: anaesthetist, intensivist, pre-hospitalist and motorsport doctor - R.I.P. A tribute

-

08/05/2015: There's a good review article on concussion in the April 2015 edition of Seminars in Neurology, which is freely available on Medscape. Read the details here.

-

01/05/2015: Ever had a patient at the trackside that you thought was all but dead and yet later on the receiving hospital contacts you to say that no injury was found and the patient was extubated shortly afterwards and examined normally? Maybe the patient had Impact Brain Apnoea Syndrome. Find out more here.

-

23/04/2015: If you are a doctor or engineer and you are keen on your motorsport, this might pique your interest ... The Sid Watkins Scholarship.

-

02/04/2015: Part II of the Doha podcast with Hugh Scully, Rob Seal and myself, in which we talk about motorsport medicine as a pre-hospital specialty, the importance of data, audit and research and the roles that motorsport competitors have in their own rescue. Listen here...