Rollcage Medic is a site for doctors, nurses, paramedics and other rescue professionals who provide services for motor sport events. Its aims are to promote networking, share experience and enhance the practice of medicine and rescue at motorsport events.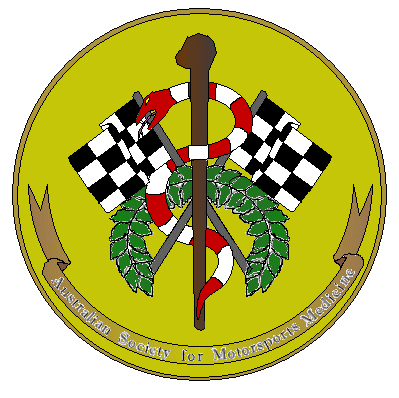 05/06/2016: In situ rescue skills training for rally and off-road competitors that might just save a life - The First On Scene Responder Course for Motorsport Competitors.

-

01/04/2016: Should medical crew members wear a helmet? Have your say.

-

26/02/2016: The Australian Resuscitation Council have released their 2016 guidelines update, following on from the ILCOR update last October. Find out whether it has any bearing on motorsport medicine here.

-

01/12/2015: The ICMS is hosting its annual medical conference in Indianapolis in a little over a week. Find out more here with conference conveynor Dan Marin.

-

18/11/2015: Pearls from FOAMed for motorsport medics featuring @PulmCrit on Investigational Bias in the literature and Deborah Stein from @shocktrauma discussing REBOA. Read more here...

-

09/11/2015: The ILCOR resucitation guidelines have been updated and released. Are they relevant to motorsports? Read here and decide..

-

22/10/2015: NODESAT ApOX - What's in it for motorsport medics? Find out here.

-

21/10/2015: The second edition of "Medicine in Motorsport" is out and it has been released as a free-to-download app.