Rollcage Medic is a site for doctors, nurses, paramedics and other rescue professionals who provide services for motor sport events. Its aims are to promote networking, share experience and enhance the practice of medicine and rescue at motorsport events.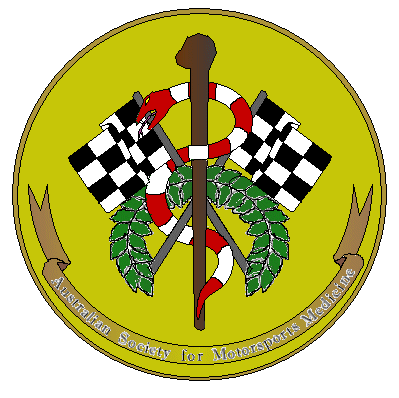 04/04/2018 - Canadian anaesthetist David Hakim talks CRM and human factors for motorsport rescue and safety - Podcast 25
-
12/01/2018 - Day 2 of the ICMS annual congress in Indianapolis. This is the third and final podcast from the 2017 congress. - Podcast 24.
-
30/12/2017 - Part 2 of Day 1 of the ICMS annual congress in Indianapolis - Podcast 23
-
21/12/2017 - It's ICMS congress time again in Indianapolis. Hear what topics were discussed during the morning sessions of day 1 in Podcast 22.
-
05/11/2017 - I go through Deakin et al's recent paper, titled "Concussion in motor sport - A medical literature review and engineering perspective" which was published in October this year. Here's the critical appraisal and summary.